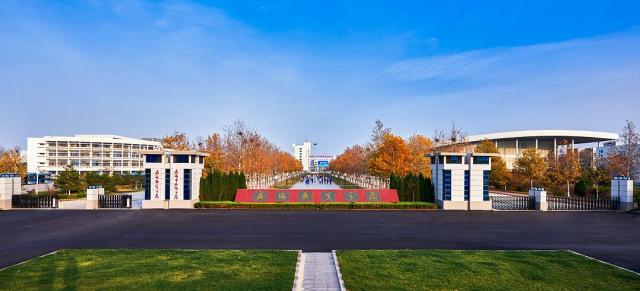 Weihai Vocational College, a state-run full-time ordinary Higher Vocational College, was founded in October, 2000, approved by Shandong Provincial Government and recording with Ministry of Education. The college was formed by merging with 3 schools, including Weihai TV and Radio University, Weihai Education College and Weihai Industrial School. Weihai Technical College evolved in 1985. In 2003, it was elevated to Higher Education College and named as Weihai Vocational College. In May,2004,Weihai Vocational College merged with Weihai Technical College, 2 names reserved. And they are governed respectively by Shandong Provincial Education Department and Shandong Provincial Department of Human Resources and Social Security.
Weihai Vocational College is located in Weihai, an attractive seaside city, which is the most suitable place for human habitation. The campus covers 3000 acres. The grand atmosphere, picturesque scenery and distinct characteristics will make a profound impression on everyone. The fixed assets are 958 million RMB and the floor area is 407,000 square meters. The college has alreadyset up 13 standardized student apartments, 7 students canteens, 1 college hospital, 1 cultural & sports center, 1 swimming pool and 1 immense stadium.
Weihai Vocational College is composed of 9 departments, 3 teaching sections and 16 administrations with 16,545 full-time students and 4,045 Adult Diploma Education students. The teaching and administrative staff is 1,363 totally and the college cultivated 3 State-level Excellent Teachers, 5 Provincial-level Excellent Teachers, 2 State-level Teaching Teams and 6 Provincial-level Teaching Team.
Adapting to local industrial developmental needs, the college has established 59 specialties in Higher Vocational Education and 18 specialties in Technician Education. Among them, we built 8 national key majors and 11provincial brand majors. Cooperating with Ocean University of China, Nanjing University and Dongbei University of Finance and Economics, the college has already set up 44 specialties in Adult Correspondence Education, 49 specialties in Distance Education and 56 specialties in Open Education. Additionally, the college also has 23 National Quality Courses, 64 Provincial Quality Courses, 2 National Teaching Awards and 15 Provincial Teaching Awards.
The college has plenty of teaching facilities, including 5,863 computers, 7 language laboratories, 275 multi-media classrooms, 186 laboratory training rooms, 15 intramural practical training bases, 8 intramural productive teaching factories and 273 off-campus practical training bases. The library has 119.7 million copies of paper books and three million copies of electronic books.
The college is one of the first batch of 28 National Exemplary Higher Vocational Colleges and was conferred the title of the National Model Base for High-technical Talent Cultivation. It has successively won the honorary titles of Advanced Education Unit in Shandong Province, the first batch "Backbone Demonstrative Vocational and Technical College in Shandong Province", the Advanced Collective of Graduates' Employment in Shandong Province, the Excellent Unit of Campus Civilization Construction in Shandong Province and the Excellent Unit of Moral Education in Colleges and Universities of Shandong Province.
With the aim of building "distinctive, domestic first-class" higher vocational college, Weihai Vocational College actively promotes reform of personnel training mode, constantly strengthens the connotation construction, makes great efforts to improve the quality of personnel training, enhances the service industry development capacity and has cultivated a large number of high-quality technical skills personnel for the economic and social development.