On February 25, a team of 4 from Shandong Provincial Academy of Educational Recruitment and Examination led by Deputy Director Mr. Li Chunguang visited Weihai Vocational College and inspected its work on the skill test for Art and Design Majors at the Spring session National College Entrance Examination.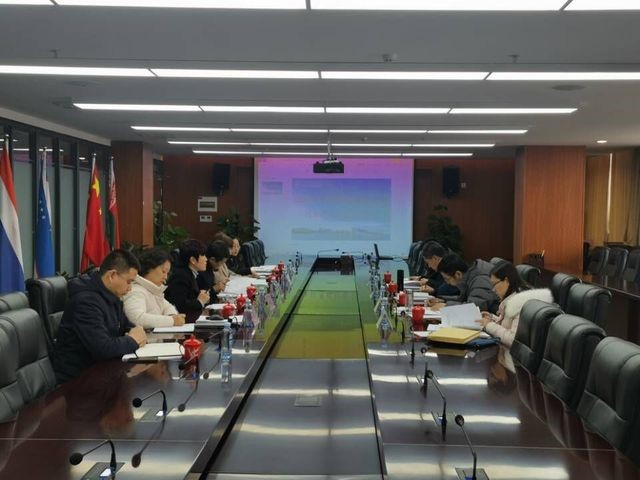 Ms. Wang Zuli, member of the college's CPC committee, elaborated on the organization and management of the skill test, the forms taken, epidemic prevention and control and the upgradation of the test venue. She pledged to ensure the smooth running and implementation of the skill test for Art and Design Majors in the Spring College Entrance Examination by mobilizing and coordinating all the resources and faculty members, and fully implementing every task.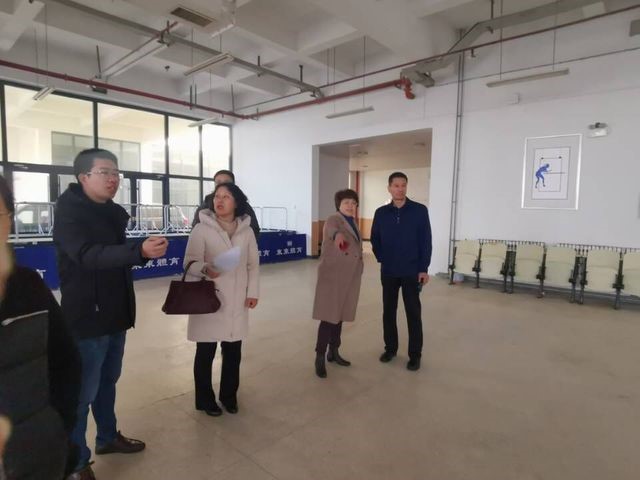 The team examined materials on the Spring College Entrance Examination of the college, made a field inspection on the skill test venue and the preparation work, and put forward expertise instructions and recommendations.
Director Li fully acknowledged the college's work on the test. He remarked that the college CPC Committee had attached great importance to it, especially the test paper and the overall organization. All this was done through concerted efforts of the whole college.
Director Li also put forward six requirements, which are as follows: 1.further promote coordinated management of the work by bringing into full play the role of the Academic Affairs Office; 2. ensure strict implementation of the epidemic prevention and control measures, and meticulous and stringent deployment of the examination organization; 3. Ensure that no cellphones are allowed inside examination rooms. Ensure the smooth running of the test on sites with appropriate handling of the emergencies; 4. Make proactive measures for emergencies and carry out the mechanism of early detection, early resolving and timely reporting of them; 5. rehearse the test procedures and epidemic prevention and control in advance; 6. keep uniformed standard in paper marking.
Wang Jun, Deputy Director of Weihai Education Examination and Recruitment Authority, accompanied the team in the inspection and gave recommendations.
The Academic Affairs Office